Header picture source: Unsplash
This article was not reviewed by Monetary Authority of Singapore (MAS) or any other relevant authorities.
FOOD. Our serotonin. Our dopamine. Something you know you can count on when you're having a crappy day.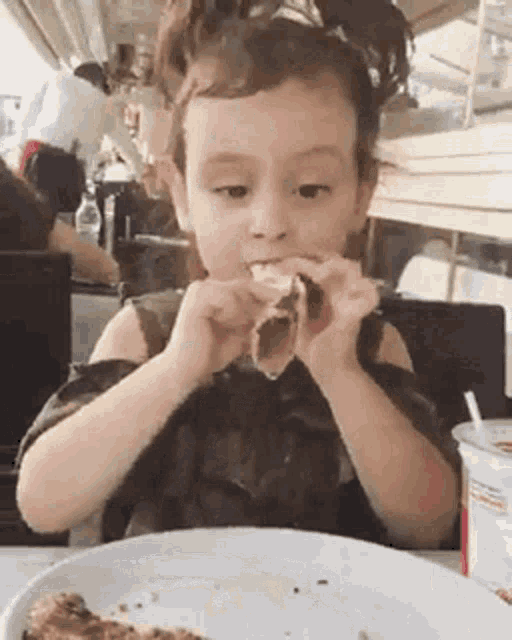 If you clicked on this article, I'm sure you are a fellow foodie like me and this little girl, right there, feels us.
Being a cosmopolitan country, Singapore is known for its wide variety of food. From pratas, to sushi, to eggs benedicts, to mac and cheeses… the list could go on. While living in a food paradise does indeed sound like a paradise, it also comes with a price (literally).
But what if I told you there are actually deals available for you to enjoy all the food you want, at a cheaper price?
"Good food" + "discount" + "cheaper" = even more serotonin and dopamine.
You would have probably already heard of these food discount platforms; but, I have compiled them in an easily-digestible table for you so that you are one step closer to being the king or queen of our food paradise.
Food Discount Platforms
How does it work?
Price
Pros
Cons
ChopeDeals
Besides allowing you to make online reservations on over 800 retaurants, Chope has ChopeDeals which offers you discount vouchers to utilise at your selected restaurant.
–
1. Work with over 800 restaurants = wide variety of food choices.

2. Discount vouchers are up to 50%.

3. 1-for-1 buddy deals available.

4. Can be sent as e-gifts.
1. Vouchers cannot be used on certain days such as public holidays, eve of public holidays, and special occasions such as Father's Day.

2. Some vouchers can only be used at selected times.

3. Some discount vouchers are only available for takeaways or dine-ins. (This can be a pro OR con).
Burpple Beyond
Burpple Beyond is a monthly subscription plan for 1-for-1 food discount vouchers.
Burpple Beyond Lite: $4/ month

Burpple Beyond Premium: $8.25/ month

Main difference: Lite allows 2 deals per place while Premium allows 4 deals per place.
1. Work with over 500 restaurants = wide variety of food choices.

2. Strong foundation for food reviews = helps you in your decision-making process.

3. Can save up to $301 in 2 weeks = losses already recouped.

4. If you refer a friend successfully, you would be able to get 1 year free of Burpple Beyond (as of 2021).

5. You can share 1 account with multiple users.
1. Because of their deals, you might be inclined to spend more. (e.g. $4/ chicken rice vs $12/ ramen).
The Entertainer
The Entertainer is a monthly subscription plan for food and non-food related discount vouchers.
$12/month
1. Non-food related offers = gyms, beauty, retail, hotel = more selections.

2. Work with over 1,500 partners for food and non-food related offers.

3. Discount vouchers are more generic (e.g. "1-for-1 main course" instead of "1-for-1 wagyu beef bowl".)

4. You can share 1 account with multiple users.
1. There are no reviews available on the platform.

2. User interface is not intuitive.

3. Most of the restaurants they work with are higher end = more expensive.
So… which one should I pick?
Well, it really depends on your needs and preferences (e.g. your lifestyle, current commitments, monthly budget etc). Those pros and cons above could be perceived differently for everyone. Essentially, it's just my two cents as a fellow foodie like you! Nevertheless, I hope it still helped you in your decision-baking process!