Header picture source: unsplash
This article was not reviewed by the Monetary Authority of Singapore (MAS) or any other relevant authorities.
Some say that buying a car and taking out a loan might put you in a financial situation that you can never get out of. You don't want to risk going down that path but also don't want to squeeze in the buses and train? Well you might consider buying a motorcycle. It is definitely less expensive than buying a car!
There are many factors to take into consideration before purchasing a motorcycle. The best would be to calculate an estimate of what you would be required in your savings.
Purchasing price
There is only one category for motorcycles.
On top of the car price, you would be required to pay for a Certificate of Entitlement (COE) which is valid for 10 years. The prices of the COE are determined through bidding and depend on demand and supply thus making prices fluctuate. There would be a non-refundable administrative fee from $2 to $10. If your bid was successful, a deposit of $200 will be deducted.
Afterwards you would have to either scrap it or bid for another COE at the current prevailing price if you wish to continue using your vehicle for another 5 or 10 years. If you choose to renew it for 5 years, you can only do it once and have to deregister your car after the 5 years have ended. The prices of COE depend on demand and supply thus making prices fluctuate.
Not to mention there is a $220 registration fee, the Additional Registration Fee (ARF) which can range between 15% to 130% of the cat's Open Market Value (OMV) and lastly the 12% excise duty.
Additionally, you would have to buy riding equipment: helmet, raincoat, gloves, riding jacket and phone holder.
Interest rates for loan
Most of the time, people will take out a loan as one time payment can cause a huge dent in your wallet. By taking out a loan, you have to bear in mind your monthly loan repayments.
Road tax
Road tax is a recurring cost that has to be paid by all Singapore-registered motorcycle owners every 6 months. The amount of road tax required to pay would depend on the Engine Capacity (EC) in cc. The larger theEC, the greater the road tax you have to pay. The table below shows the EC and the road formula tax
| | |
| --- | --- |
| Engine Capacity (EC) | Road Tax Formula (per annum) |
| EC ≤ 200 | $80 x 0.782 |
| 200 < EC ≤ 1,000 | [$40 + $0.15(EC – 200)] x 0.782 |
| EC > 1,000 | [$320 + $0.3(EC – 1,000)] x 0.782 |
Motorcycle insurance
It is compulsory to get vehicle insurance. The amount you have to pay would depend on the assessment on the risk you would get into an accident or filing a claim.
Servicing, petrol, ERP, parking
For the first three years of a new motorcycle, servicing would not be required. However afterwards, servicing or inspection should be done at least once a year. All motorcycle owners would have to continuously pay for petrol and parking.
Summary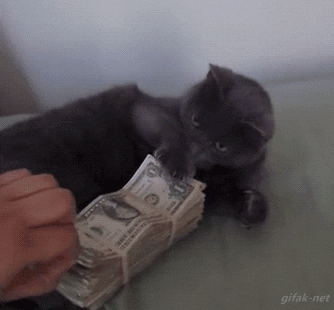 Deciding to buy a motorcycle might not be as huge a decision as compared to buying a car however it will still impact your finances. It is important to think and plan for the long run. If you have any doubt, you should contact your financial advisor. If you do not have one and wish to seek clarification on your finances, feel free to fill up this form!