Header picture source: Unsplash
This article was not reviewed by the Monetary Authority of Singapore (MAS) or any other relevant authorities.
Are your parents like mine, unsure about the world of insurance and may not even have bought any insurance policies?
Or, did they just follow what others have bought? Like… several Singaporeans who queue up without knowing what it is for, but merely because they saw a long queue?
If so, it would be quite difficult to ascertain if your parents have the necessary aid in times of crises right?
Well, as working adults, it would be good to start understanding the necessary insurance policies your parents should have so that both of you could have a peace of mind in knowing that there will be help should the need arises.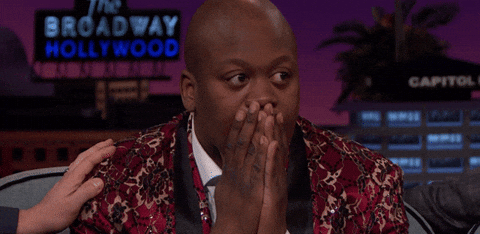 So, what are the basic insurance policies my parents should have?
1. Hospitalisation Plan
What is this?
In the event that your parent is hospitalised, this plan dictates the type of wards he/ she stays in, how much the insurance company pays for their hospital bills and how much you and/or your parents need to pay from your/ their own pocket.
As we grow older, we sometimes forget that our parents are also growing older. This means that their health could also start becoming a concern. As we do not have a magic crystal ball to predict the future, hospitalisation plan might be an important one to get for your parents.
2. CareShield Life
What is this?
CareShield Life is an insurance plan that provides Singaporeans income should they become severely disabled* and it is payable via Medisave.
*Severely disabled = unable to do at least three out of the six activities of daily living (washing, dressing, transferring, mobility, toileting and feeding).
Up until 2019, all Singaporeans and Permanent Residents at 40 years old would automatically be covered by Eldershield Care. Thus, if your parents are born in 1979 or earlier, they would have to opt in for CareShield Life.
Aforementioned, we have no magic crystal ball and it might be good to have this in place early in case of anything.
3. Accident Plan
What is this?
In the event that one experiences an accident that led to him or her in mishaps, such as total permanent disability, death, dengue fever etc, this insurance policy provides monetary reimbursements.
As the name suggests, we never know when accidents would happen. Thus, having your parents insured with an accident plan might help you avoid being in a frenzy when a crisis arises.
Summary…

No one can predict the future and one cannot confirm the fact that those hiccups would never happen to a person; hence, it would be good to check and ensure early that your parents have the necessary insurance policies.
As the above are merely introductory descriptions of the different policies to get for your parents, and that different insurance companies offer different plans, riders, and prices, it would be good to contact your financial adviser to find out more!
You could also fill up this form to start engaging one, if you don't have any!